Skip to Content
Dental Care Considerations During Pregnancy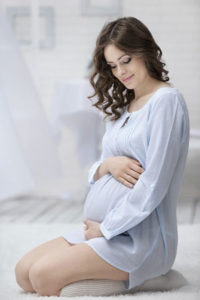 Since 2006, a few state organizations and dental associations have issued practice guidelines declaring that dental care is safe and effective at any stage of pregnancy, including diagnostic X-rays, cavity restorations and root canals.
OB-GYNs should check for bleeding gums or oral infection and refer a patient to a dentist if her last visit was longer than six months ago, according to the first national consensus statement on dental care during pregnancy, published in September by the National Maternal and Child Oral Health Resource Center at Georgetown University.
The statement advised dentists to provide emergency care in any trimester. OB-GYNs can be consulted, as necessary, if a pregnant patient is diabetic or hypertensive, or if general anesthesia is required.
Dr. Sally Cram, a periodontist in Washington, and a spokeswoman for the American Dental Association said dentists she knows provide complete care. She added, "In the last 10 to 15 years, a lot of dentists have promoted the importance of pregnant women having regular cleanings."
Delaying oral care can have serious consequences. Gingivitis, or gum inflammation, affects 60 to 75 percent of pregnant women, and left unchecked, it can become periodontal disease. Untreated periodontal disease can lead to tooth loss. And a mother with active tooth decay can spread cavity-causing bacteria to her child through saliva, perpetuating poor oral health.
Pregnant women with dental pain also may self-medicate inappropriately. In a March 2001 letter to the New York State Department of Health, a doctor described a patient who was unable to get urgent care for her abscessed teeth in upstate New York. She took such excessive doses of Tylenol that she developed acute liver failure, and the fetus died. That prompted the drafting of new state guidelines.
Still, some OB-GYNs do not address oral health during visits with pregnant women, an oversight that angers some dentists. "If you take your dog to the vet, the first thing they do is look in their mouth," said Dr. Nancy Newhouse, a periodontist in Independence, Mo., and the president of the American Academy of Periodontology.
Many pregnant women simply don't seek dental care, perhaps out of misplaced fear or neglect. Some states offer dental Medicaid benefits to low-income expectant mothers, for example, but utilization rates are low. Only 28 percent of eligible women seek and receive services in Oklahoma. In New York, 41 percent of pregnant women on Medicaid visited dentists in 2010, up from 30 percent in 2006.
Such a multifactorial problem requires a coordinated effort between OB-GYNs and dentists to reach mothers-to-be, said Dr. Stefanie Russell, a dentist and an epidemiologist at New York University. But for women with low-risk pregnancies, she said, "things will change when women realize dental care is their right during pregnancy."
This information was written by Catherine Saint Louis and originally appeared in a May 2013 edition of the "New York Times".
If you have any questions please call the office at 314-644-0440.