Skip to Content
Compassionate Pediatric Dentistry In St. Louis
At St. Louis Hills Dental Group, we regularly see children. We believe that if you want your children to have good dental habits throughout their lives, it is very important they get started early. We regularly see children as young as two years old. We check for cavities and ensure that their teeth are developing properly. If you think your child is ready to start going to the dentist, please give us a call and we will set up an appointment for you.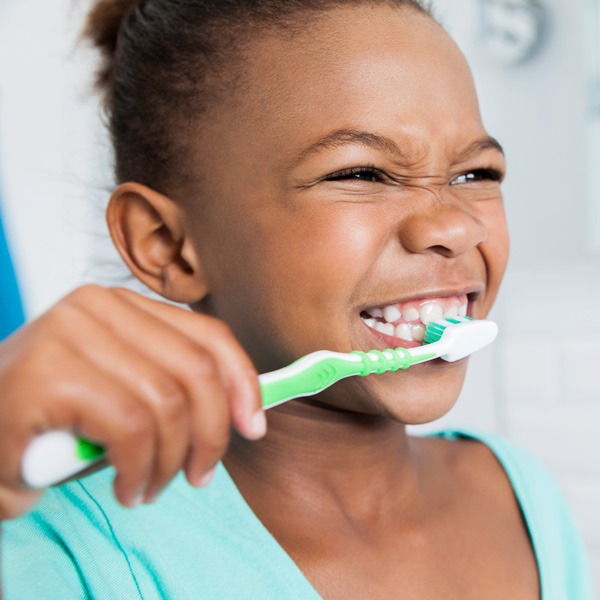 Benefits Of Pediatric Dentistry
There are many benefits associated with pediatric dentistry. One of the main benefits is to help your child form habits that will serve them well the rest of their lives. We will encourage your children to regularly brush their teeth. Children who have regular visits to the dentist are much more likely to keep good dental habits in the future. Our child dental care is very convenient; we can arrange to see your whole family in one visit.
Don't worry if your children have a little anxiety about going to the dentist; this is perfectly natural. At St. Louis Hills Dental Group, we do all we can to create a caring and compassionate environment for your children. We will make them feel comfortable and secure the second they walk through the door. Having positive experiences at the dentist from an early age is very important, as it shows your children that going to the dentist is not something they need to be afraid of.
Who Needs Pediatric Dentistry?
It is vital that all children visit a toddler dentist as their teeth are developing. We will ensure your children's teeth are developing correctly and address any problems they may be having with their teeth. An appointment at our family dentistry center may also reveal issues such as airway problems or other developmental issues. If we discover anything like this, we will refer you to a qualified specialist.
Why Choose Us
At St. Louis Hills Dental Group, we are committed to creating a relaxed and welcoming environment for your children. We understand many children can be anxious about going to the dentist, so we do all we can to ensure they feel safe and secure. If you want a dental practice that is the ideal place for your child to learn good dental habits, then you should consider paying us a visit at St. Louis Hills Dental Group. Are you ready to book your child's first dental appointment? Give us a call and we will make the arrangements for your child to come and see us. We recommend that your children have their first dental visit when they are around two years old.
Contact St. Louis Hills Dental Group for Pediatric Dentistry
If you've noticed soreness, pain, or anything else making your teeth and mouth uncomfortable, don't hesitate to give us a call and schedule an appointment. Reach out to our office by calling 314-644-0440 at your earliest convenience!