Skip to Content
Does Flossing Work? Our View!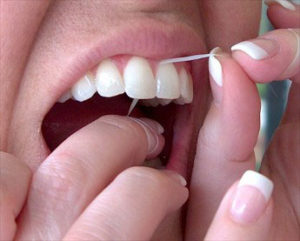 A recent Associated Press article concluded that flossing does not work. The same article indicated that people would rather "wash dishes, stand in long customer service lines, or clean toilets" rather than floss. The article included a picture showing an incredibly inaccurate method of flossing. The American Dental Association stands by their recommendations that flossing does work and aids in decreasing dental decay and gum disease.
Flossing will never be as enjoyable as many other activities but is necessary to improve the oral health of patients. Floss, floss handles, floss picks, water flossers, sonic toothbrushes, and other products help in the removal of plaque and bacteria in the mouth.
St. Louis Hills Dental Group still strongly recommends flossing. Ask us if there are ways we can help you keep your teeth and gums.